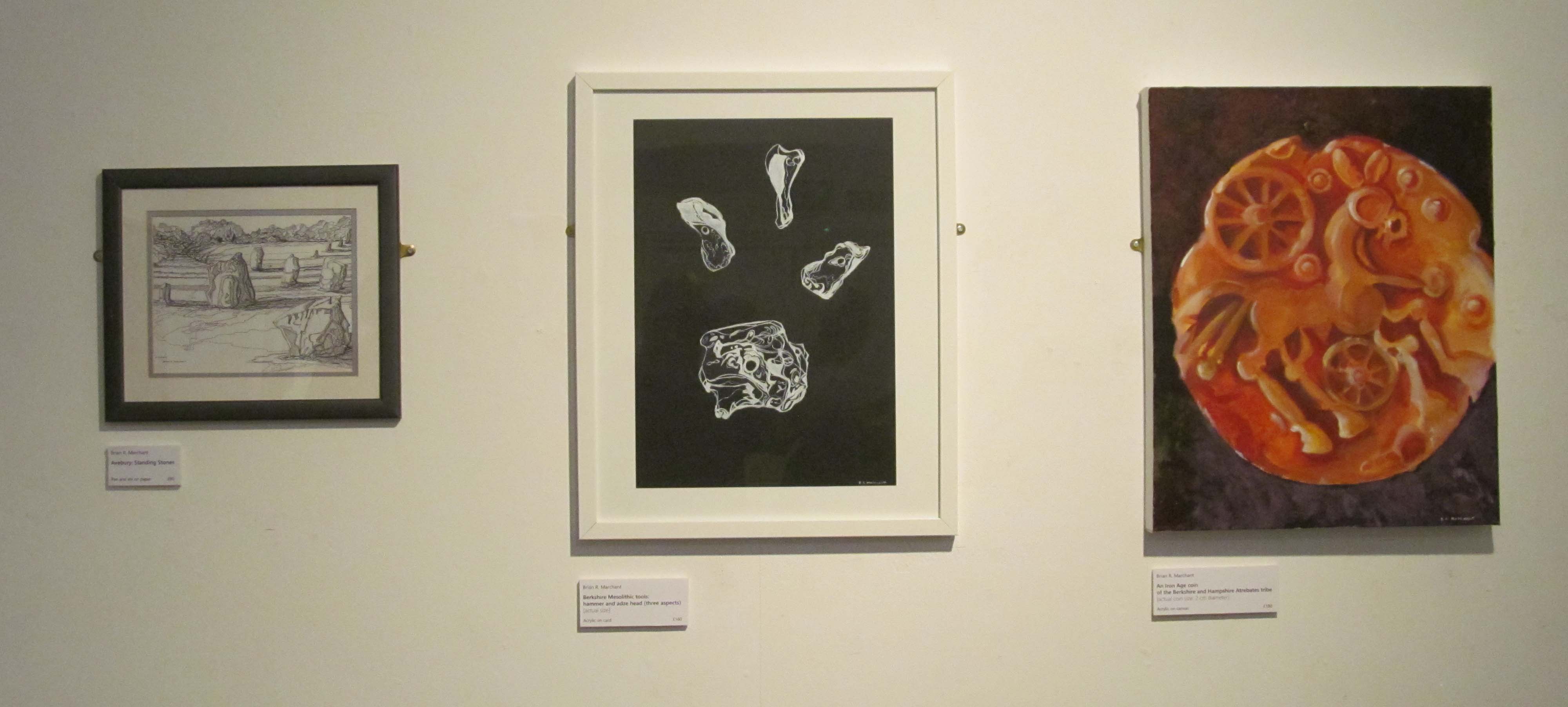 Next week will be the final week of our exhibition in Andover – but what a week it promises to be!
Today is the Andover Shilling Fair (which sounds like fun), and the museum, which is normally closed on Sundays, is open today, so that's an extra day to see the exhibition (if the rest of the attractions don't hold you too long).
And from Tuesday to Friday, the museum is holding a "Week of Archaeology" (they aren't open on Mondays). The museum staff and the artists were all delighted at the serendipty of the timing, as our exhibition fits quite nicely with the theme (especially as it includes Brian's studies of finds from the collection of the West Berkshire Museum).